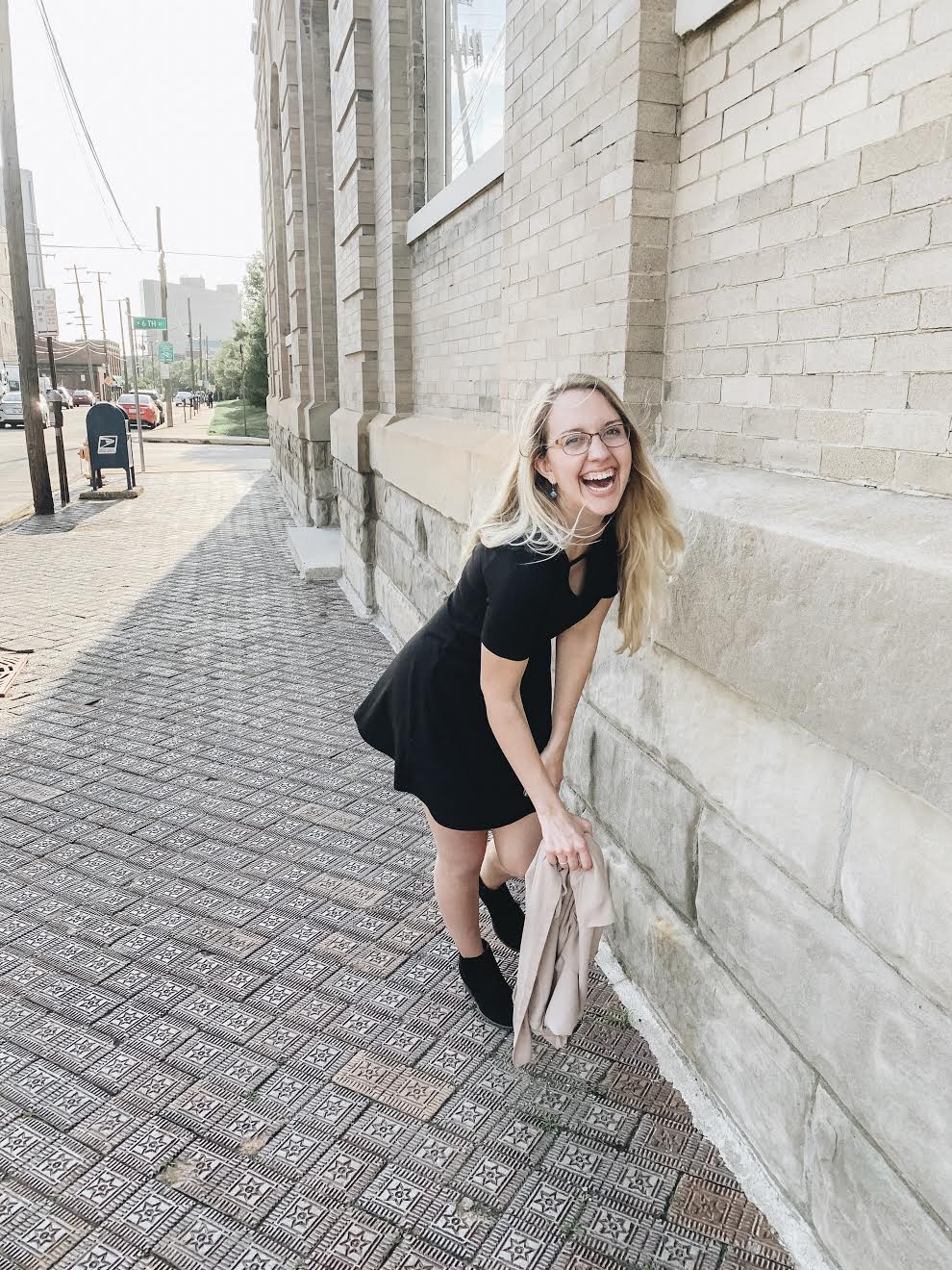 Name & tell us about you:
Hi friends! I'm Sam. I'm from the Cleveland area, but I've been living in Columbus off and on for the last 8 years now. I'm a serial entrepreneur with a passion for introducing people to people & people to products. I love working with small businesses! Outside of work, I'm a HUGE fan of food & traveling - sushi and Barcelona are my faves. I'm also obsessed with Corgi's and hope to adopt one soon.


Recommended book and brief why:
The Third Door by Alex Banayan: It's SO inspirational! Alex shares his story of chasing after his dreams, what he learned throughout the process, and the mindset shifts that had to happen within himself in order to achieve all he wanted. Great for entrepreneurs and 9-5er's alike.


Favorite podcast:
Call me biased, but I love my own pod, Gooey! I'm also a huge fan of That's So Retrograde

Best grocery or meal prep tip:
I actually detest meal prep because I feel like I can't be creative. My advise is to eat what excites you, and to try out local services (like Luxe and Lemons) to save you some time & leave you feeling great!


Best workout studio or online class you've taken lately:
The 8:45pm class on Wednesday nights at LIT is my therapy. Cara Woodhouse teaches it and it's everything.


How do you stay organized:
I'm organized to a fault. I try not to carry too much "stuff" with me– this makes it much easier to move, travel, and live in a studio apartment!


Favorite quote or mantra:
Quote: I wish you enough.
Mantra: I am willing for this to be easier and more magical than I can imagine.

Best time savers:
I set my clocks later than the actual time, that way I'm always early! I can't stand being late. Outside of cheating time, I pinpoint the activities I find myself spending more time than necessary on, and I look for ways to outsource or change the way I do those activities.


Favorite local hangout (restaurant, bar, recreation):
I love a good coffee shop, and Roosevelt in Franklinton is my jam! Restaurant: Rishi Sushi. Brewery: Zaftig. Recreation: Walking the Scioto at golden hour!

What does beauty mean to you?
To me, Beauty is finding ways to love & put yourself first. As a recovering people pleaser, I have the tendency to pour from an empty cup, giving others the best version of myself, yet not be my best self for me. Each "no" I say to others is a "yes" to me, and the more I do that, the more beautiful and strong I feel.